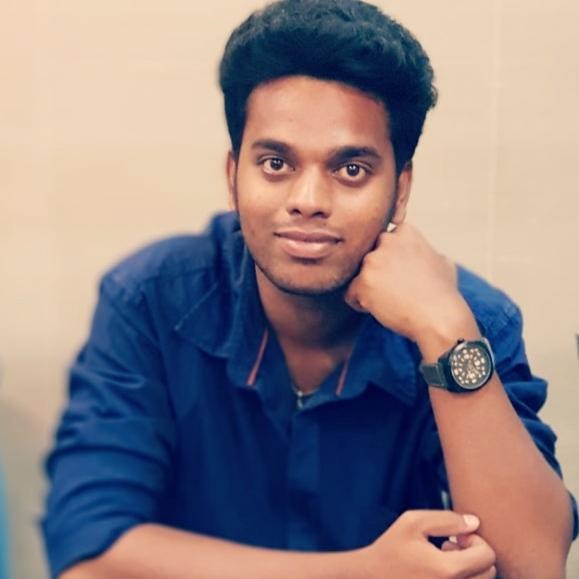 "I feel so proud to be an Alumni of Department of Civil Engineering ,DGCT . At the outset I had exposed to all the advanced testing facilities in Civil engineering field while pursuing my degree, which helps me lot now in real field"
Lakshman Prasath

Asst Engineer, Tamilnadu Highway Dept
/Alumni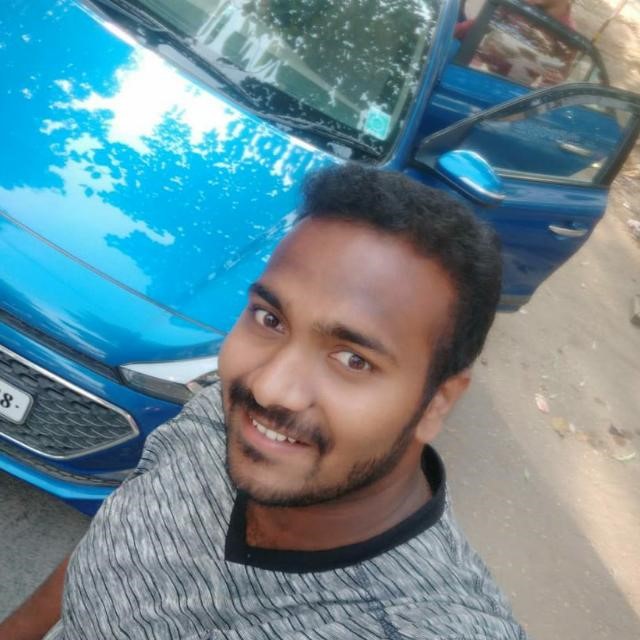 "I HARISEH KUMAR V, Assistant manager in Relationship, Talentio academy, Chennai, Tamilnadu.Being an alumni I feel proud to share that I had utilized the various training and technical sessions organized at Department of Civil Engineering, DGCT due to which I got motivated to become a great and inspired Apti trainer.DGCT extend their august support in inculculating the hidden talents from us."
HARISEH KUMAR V

Asst manager in Relationship,Talentio Academy
/Alumni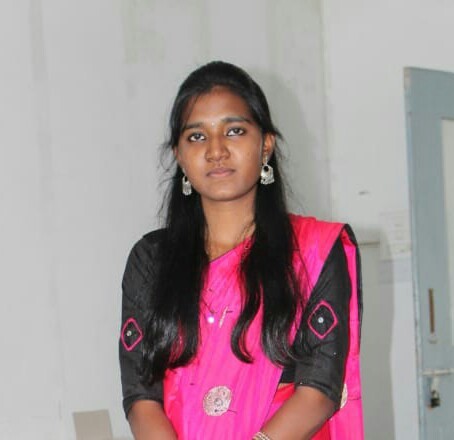 "I am B.Abinaya,Student of DGCT (pre final year -CIVIL Dept), This is the place that exposes us to new experiences and things that we were not familiar with earlier. I could say that DCGT is the place of industry that makes fruitful budding engineers. The most admiring thing is it's infrastructure in a pleasant environment. The chairman and the Secretary madam are the backbones of this institution. The faculty members are skillful, accomplished and friendly to move. This institution helps me to built a better platform"
Abinaya B
- pre final year / CIVIL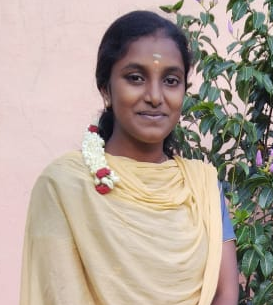 "I am Naveena K R, pursuing my pre final year in the department of civil engineering. College is the place where you can start focusing on your career.The first person whom I admired the most is our chairman sir, where I learnt age is just a number for learning. I can hopefully say that my college and our faculty members are molding us to be a good person and guiding our lives in a successful way. I feel honour and privileged to be a part of DGCT from a evergreen CIVIL department. I'm very thankful and express my gratitude ever for my college."
Naveena K R
- pre final year / CIVIL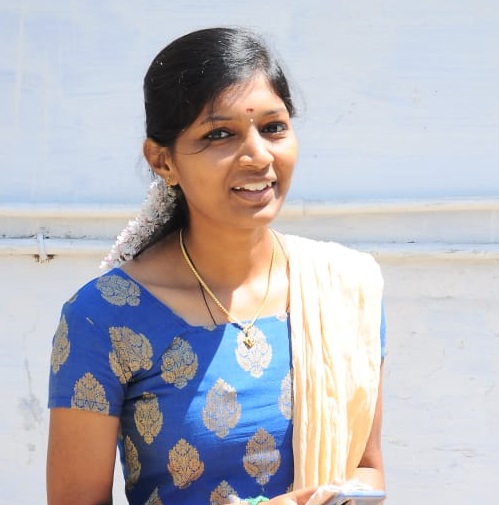 Hi I'm Naga Vaishnavi Nagaraj (2019 batch - ECE) working at Infosys. Being a student with huge desire and passion as many, I stepped into DGCT, where it was perfectly tailored based on the needs of the technologically growing society.Also as a player, our secretary Mrs.Archana ManojKumar and others helped me balance both my passion and career. Emotional connect was the thing that made 'DGCTians' a family, while notching the way to our dreams!
Nagavaishnavi
- Infosys/Alumni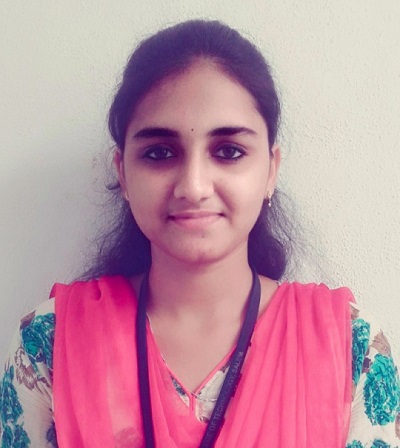 "I have gone through a great journey of learning new things by being a part of DGCT , especially our department of ECE.I'm grateful for the faculties and our HOD for putting in all the efforts to groom us by their practical based training and shaping our career. The efforts of our Placement Department to pitch us all at platforms like Tessolve , TCS and other renowned companies are remarkable."
Poorvaja T
- IV Year-ECE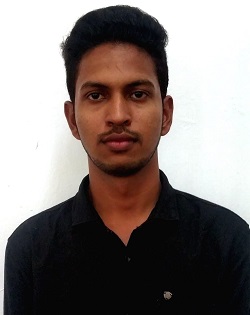 "I am S.Navin of Dhirajlal Gandhi College of Technology. I am currently in my final year and three years back I chose this college this prestigious institution because it was and currently in the hands of a man who has renowned his entire life for the education and the improvement of rural students. Our college has shown a tremendous growth graph in a short span of time. I belong to the reputable department of ECE. It has an extinguished record in both academics and placements Finally according to our motto; we always explore and enjoy engineering."
Navin
- Final Year Student/ECE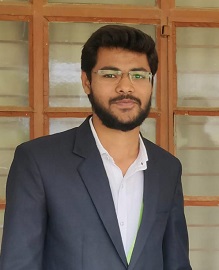 "DGCT is a place where we can "DO ENGINEERING AND ENJOY ENGINEERING" it is a place which gives as learning, fun, humanity, best eco-system, advance knowledge, good student faculties relationship, practices of updated technology. Moreover, I am very much thankful to my department of ELECTRONICS AND COMMUNICATION ENGINEERING which provided me a classical platform to enhance my skills and an opportunity to showcase it"
Muneer
- III Year Student/ECE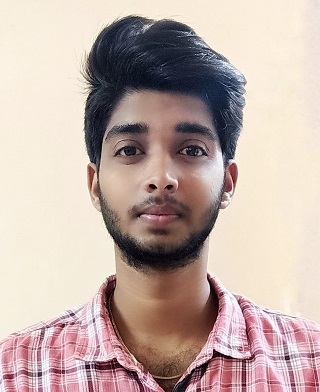 "I'm Ragul I did my Bachelor's degree in Dhirajlal Gandhi College of Technology. My college gave me an opportunity to meet different kind of people and learn a number of things. I have received a great support from faculties & placement office. I am thankful to Training & Placement cell for providing a platform to enhance my skills and an opportunity to showcase them"
Rahul
- Final Year Student/ECE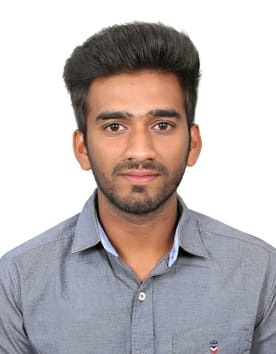 "I'm Saravana Sabari G D and I did my Bachelor's degree in Dhirajlal Gandhi College of Technology in stream of Electronics and Communication Engineering. The ambience of the college has always been so positive and encourages to learn. The department has very wonderful facilities and faculties and they are very cooperative"
Saravana Sabari
- Final Year Student/ECE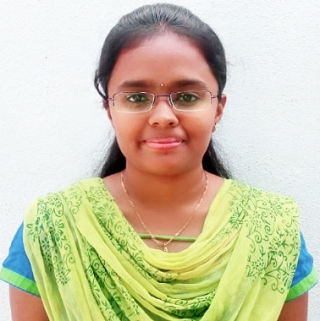 "Hi I'm Sujitha (2020 batch-CSE) Working at DXC technology (HP enterprises). DGCT has been a great contributor to the development of my personality. It is the place where you can find an amalgamation of learning. It has provided us a very enhanced and efficient platform for the exposure to the training and placement. The all time support and motivation of the DGCT family members has enlightened me throughout the beautiful journey"
Sujitha
- DXC Technology(HP)/Alumni - CSE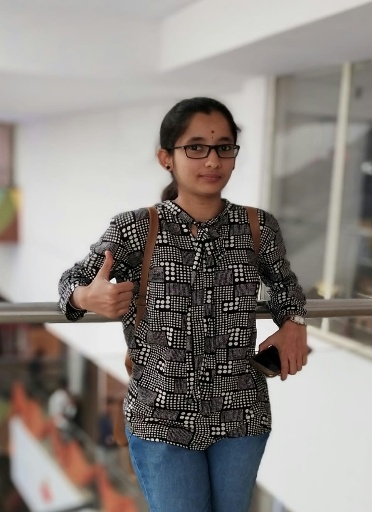 "It is one of my indelible experiences at DGCT throughout my course of engineering. The abundant freedom, super amiable faculties, plethora opportunities and an outstanding infra structure cumulatively paved the way to chisel myself as a blooming successful woman. The tireless efforts of the professors and the ever-motivating management have truly made me follow my passion and achieve my dreams so seamlessly. Today, working as a Software Engineer at DXC Technology, I take an immense pride at being an alumnus of DGCT"
Keerthanaa A
Software Engineer - DXC Tech(HP) /Alumni - CSE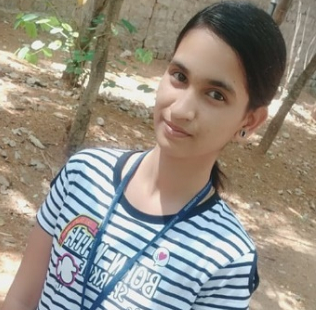 "I really feel grateful for being a part of DGCT family and especially in our CS Department. Usually, the skill requirements of placement companies will make major impact in student's carrier. In such case to enhance student's capability, the effort taken by my college and faculties for understanding the requirements and contributing those new technology training/learning has made my carrier today. Special thanks to our college Secretary Mam for making this happen"
Jayalakshmi S
Infosys /Alumni - CSE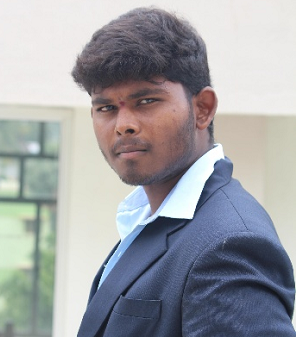 "Hi I'm M.V. Moulidharan B.E.,(CSE) , CSE Student chairman of 2018-2019 currently working in Accenture. I started my UG career in DGCT with more ambition. DGCT taught me more lessons and gave the correct path to achieve my Goal .Moreover, Our Department HOD Mrs. Narmada Mam and other staffs helped me to bring out my skills and leadership quality. DGCT is not a word it's an Emotion. I proud to say that, I'm one of the members of our DGCT family"
Moulidharan M V Accenture
Alumni - CSE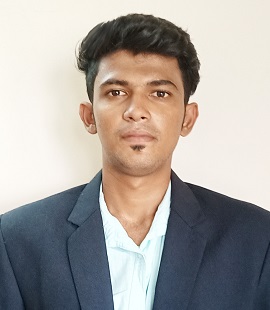 "Throughout my four years, I have been encouraged by the teachers to participate in extra-curricular activities and widen my horizons beyond the academic curriculum. All the teachers have always been extremely supportive. Various workshops and sessions held to improve my technical as well as interpersonal skills. They have given me a chance to participate in various committees to organize events and broaden my network"
K.G.KANISHKARAN

TCS BATCH(2016-20) - EEE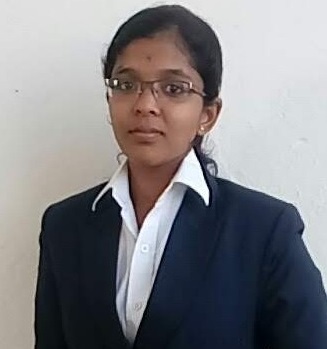 "I am always proud to be a Dgctian. Because dgct is not just teach us engineering, It has helped students in discovering their talents. We were in such a friendly atmosphere with staffs and management helped us in our studies, placement and extracurricular activities. Especially our HoD is always bothering about our future. And our chairman has been an inspiration to all the engineers. Now after 4 years we are confident to face the world with no fear"
JANAYA S RheinBrücke IT Consulting Pvt Ltd
BATCH(2016-20) - EEE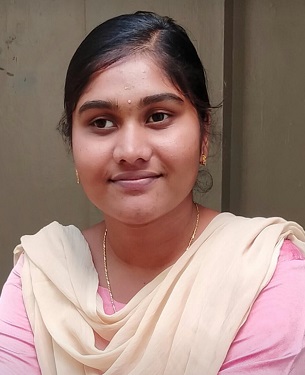 "I really like the placement process in our College, everyone is working really hard for all students so that they could get easily placed in best companies. I was really lucky that I got placed in HCL Technologies. The placement cell has excellent policies and has exceptionally helped me build an industry-ready profile, by arranging seminars periodically and holding technical- development lectures."
NIVETHA K

HCL / BATCH(2016-20) - EEE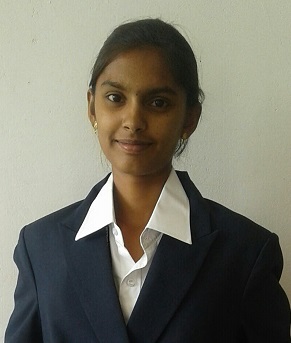 "I got placed in TESSOLVE it is because of the efforts put by our faculties and Placement cell, which always make sure that students get placed in the best company in the market. DGCT provides a great exposure to students by organizing different activities which are very much helpful for every student for deciding their future field"
SRIMATHI

TESSOLVE / BATCH(2016-20) - EEE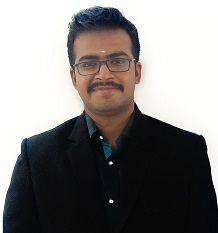 "DGCT proved to be a pool of opportunities for me. It not just provides us with various platforms to showcase our abilities and skill but also helps us to learn all soft skills that are highly required. We get training on interview skills, communication skills, life skills and effective time management even more. I wholeheartedly thank our Training & Placement Cell for the constant support"
SARAVANA KUMAR D

HCL & M-Core / BATCH(2016-20) - EEE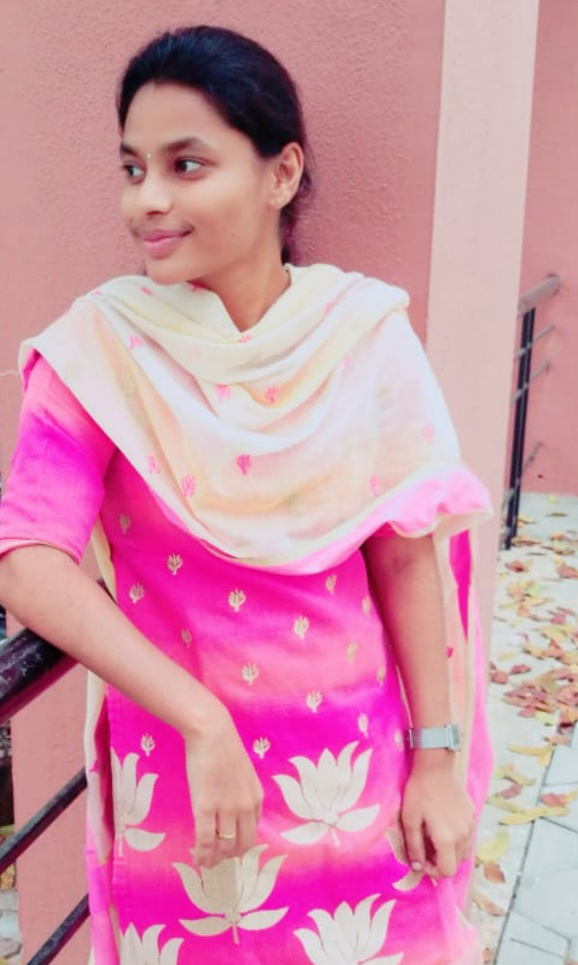 "I am REKHA G (BATCH 2016-20) Business development trainee, BYJU'S – the learning app. As a student for the period of four years in DGCT as Mechanical engineering student was buoyant. The college is composed with lots of good stuffs which made us more comfortable and provide a very good environment for all to learn.A very special thanks to my department, they were very supportive for me in all ways and build me as a very good person to meet the society. My Kind hearted thanks for DGCT, for giving us a Delightful Environment"
Ms.REKHA G

Business Development Trainee - BYJU'S - MECH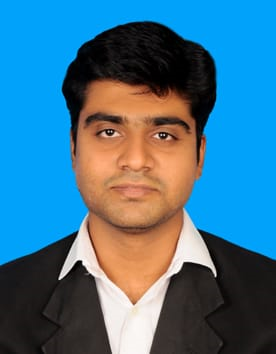 "As a Mechanical Engineer I'm supposed to have the ability to Think critically, Design Aesthetically and Apply them Practically as an appropriate solution to a technical problem. DGCT implanted those skills concretely in me as it never perish rather keep me cherished whenever I remember my experience in DGCT while acquiring those skills. And our Professors, my gratitude for their extensive support and no stone unturned effort in incorporating the Engineering skills in us. DGCT never failed to appreciate students efforts and success with awards and recognitions. Thank You DGCT for giving 4 years of paradise"
Mr.ASHWIN A
Executive-Business Dev / Alumni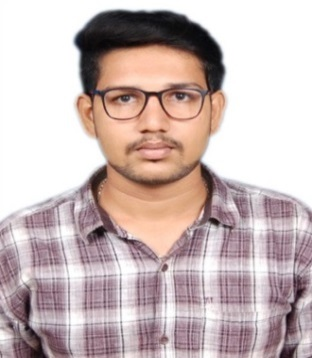 "I feel proud to be a DGCTian. My career started at Ashok Leyland by learning a new thing in my college journey. These all credits goes to my college especially my mechanical department and i need to say thanks to management for given me opportunities to study there and my HOD and all facilities Members"
Mr.NAVADHARSHAN

(2015-2019 Batch)- MECH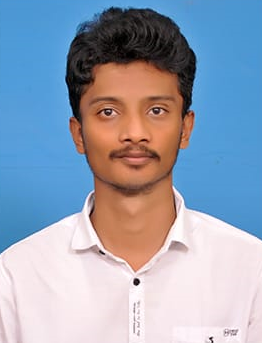 "I feel very proud to be the alumni of Department of Mechanical Engineering in DGCT. My college gave a great exposure what is placement and how to face the problems during the interviews. This help me a lot in all the rounds that attended in BYJUS and also in other companies. The staff in DGCT in our department and in placement encouraged a lot in attending the companies. I feel immense pleasure to be the alumni of Mechanical department and proud DGCT alumni."
Mr.Abisheak S

BYJUS / (2016-2020 Batch)- MECH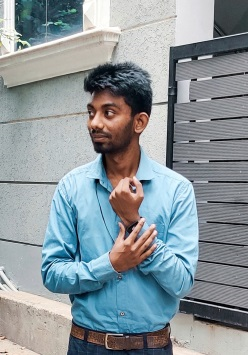 "DGCT is a place of learning, fun, culture, and many such life preaching activities. Studying here brought an added value to my life. My four years at DGCT were great and a memory to cherish for lifetime. It was full of learning and grooming oneself. I am thankful to all the faculties, mentors and entire DGCT as well as placement cell. Getting placed in Hettich is an achievement for me for which i would like to thank my College and my mentors as well. Overall, it was a great experience and lifetime memory at DGCT"
Mr.DHANUSH.R

Hettich India Private Limited / (2016-2020 Batch)- MECH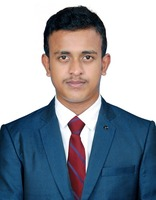 " It is a privilege to share my experience as a student from DGCT. My college had experienced faculties and extraordinary environment where one could really learn and develop good qualities. We also had first class laboratories and a library with wide range books. We never had to go outside our college to take tests related to our projects.. Our library contained not only books related to engineering but also had a lot of books for competitive examinations. In short, I believe DGCT is an excellent place to become a good engineer"
Mr. VINOTH RAJ T N

Asst Manager-Sudha Enterprises / (2016-2020 Batch)- MECH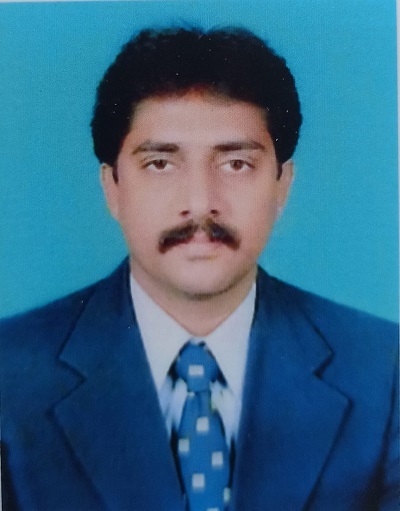 "First of all I feel proud of the placement of my daughter Poorvaja.T, IV-ECE in a well reputed concern like HCL & TCS through her college.I appreciate the way the college educate and train the students and they also provide a friendly atmosphere for the students to expose their skills and talents.I'm grateful and satisfied in making her a part of DGCT."
Mr.S.Thyagarajan
- parent