About Institution's Innovation Council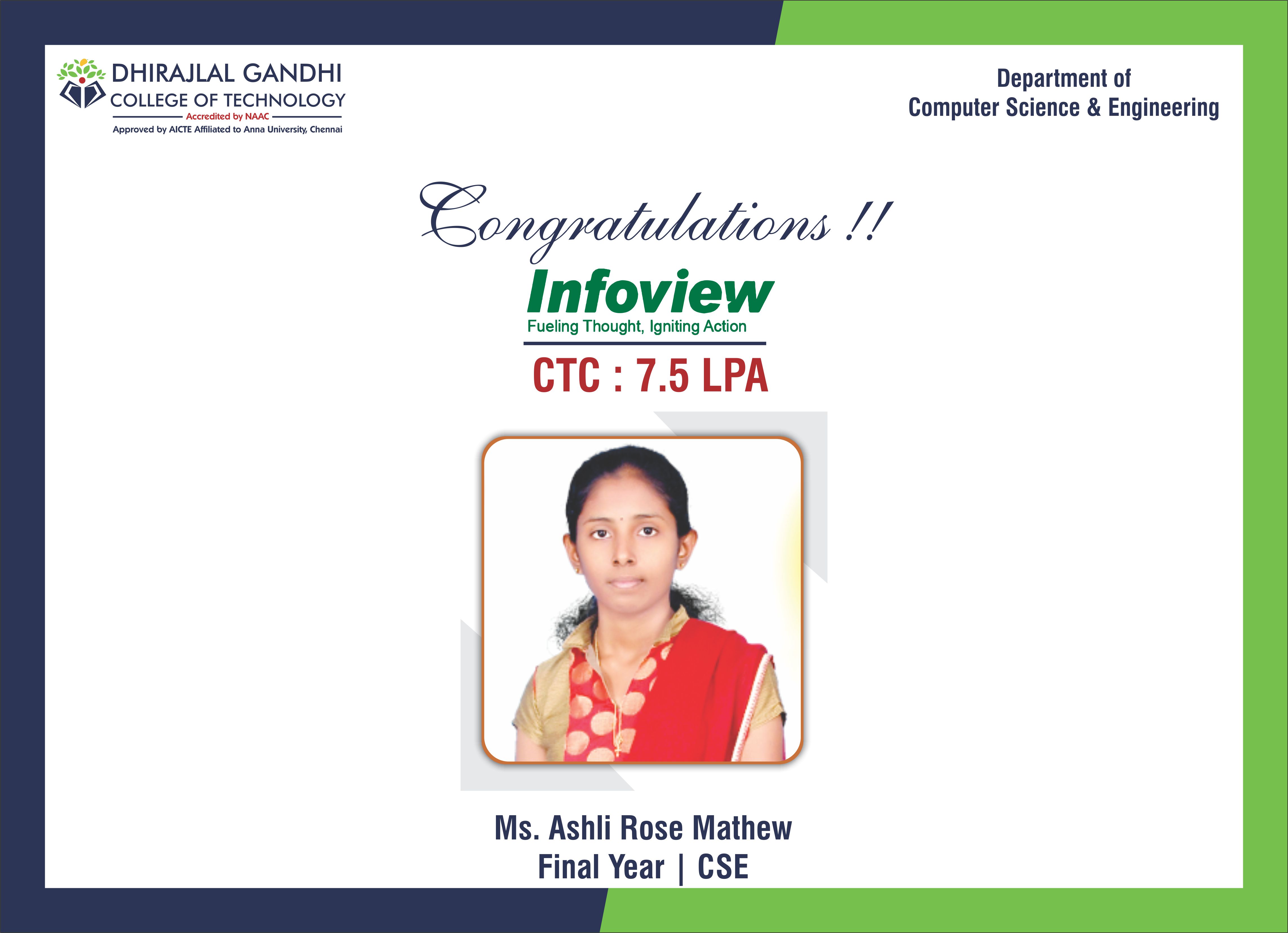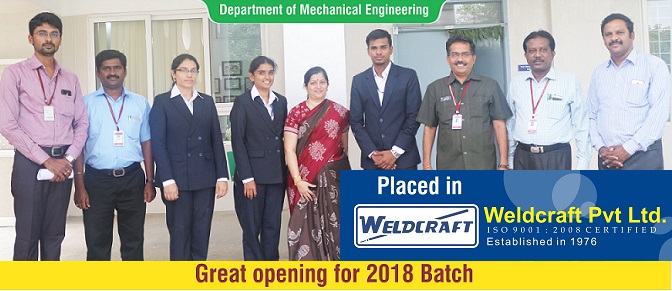 IIC Calendar Activities for Academic Year 2020-21
IIC Calendar Activities for Academic Year 2020-21
Semester I
Quarter 1
Sr.

No.

IIC Activity

Activity

Report

1

IIC Council formation or up gradation (of existing council) at Institute level. Conduct first council meeting.

2

Workshop on Entrepreneurship and Innovation as Career Opportunity;

3

My Story - Motivational Session by Successful Innovators

4

My Story - Motivational Session by Successful Entrepreneur/Startup founder.

5

Orientation Session on National Education Policy (with a focus on Innovation and entrepreneurship)

Self Activity

1

Webinar Scope for Design Engineers

2

How to become Entrepreneur

3

Entrepreneurs and Credit from Formal Institutions
Quarter 2
Sr.

No.

IIC Activity

Activity

Report

1

IIC Council Meeting- Review of Q1 progress and Planning for Q2.

Click here

2

Workshop on Design Thinking, Critical thinking and Innovation Design

3

Session on identifying Intellectual Property component at the early stage of Innovation

4

Workshop on Entrepreneurship Development Phases

Click here

5

Idea/ PoC pitching & validation and Institute level PoC competition. Submission of Idea/PoC on IIC Portal

IIC Portal

6

Orientation Session on National Innovation and Startup Policy (NISP)

Self Activity

1

Ideation to Patenting-A Walk Through

Click here

2

Vaanamey Ellai

Click here

3

Swami Vivekananda Youth Challenge

Click here
S.No
Name of Member
Member Type (Teaching/ External Expert)
Key Role/ Position assigned in IIC

1

Dr.A.Selvaraj, Principal

Teaching

President

2

Dr.S.Venkatesh,HOD/ECE

Teaching

Vice President

3

Dr.P.Parandaman, ASP/ Mech

Teaching

Convener/ EDC

Coordinator

4

Dr.N.Thillaikarasi, Prof./EEE

Teaching

Social Media Coordinator

5

Dr.M.Sumathi, Prof./ECE

Teaching

Innovative Activity

Coordinator

6

Dr.P.Senthilkumar,HOD/ Mech

Teaching

NIRF Coordinator

7

Dr.J.Parthasarathy, Prof/CSE

Teaching

Internship Activity

Coordinator

8

Dr.S.Rejendiran, HOD/EEE

Teaching

IPR Activity Coordinator

9

Dr.R.Manikandan, AP/EEE

Teaching

Startup/ Incubation

Coordinator

10

Dr.P.Selvakumar, ASP/EEE

Teaching

ARIIA Coordinator

11

Dr.Govardhana Gri

External Expert

12

Mr.M.Chandru, AP/Mech

Teaching

Member

13

Mr.V.Arun, AP/ECE

Teaching

Member

14

Mr.R.Saravanan, AP/EEE

Teaching

Member

15

Mr.P.Ganeshen, AP/CSE

Teaching

Member

16

Ms.N.Yasmin, AP/CIVIL

Teaching

Member
Objectives of Institution's Innovation Council - Objective
To conduct various innovation and entrepreneurship-related activities prescribed by MoE's.
Innovation Cell (MIC) in time bound fashion.
Identify and reward innovations and share success stories.
Organize periodic workshops/ seminars/ interactions with entrepreneurs, investors,
Professionals and create a mentor pool for student innovators.
Network with peers and national entrepreneurship development organizations.
Highlight innovative projects carried out by faculty and students.
Organize Hackathons, idea competition, mini-challenges etc. with the involvement of industries.
IIC Recognition - 2020-21 - RATING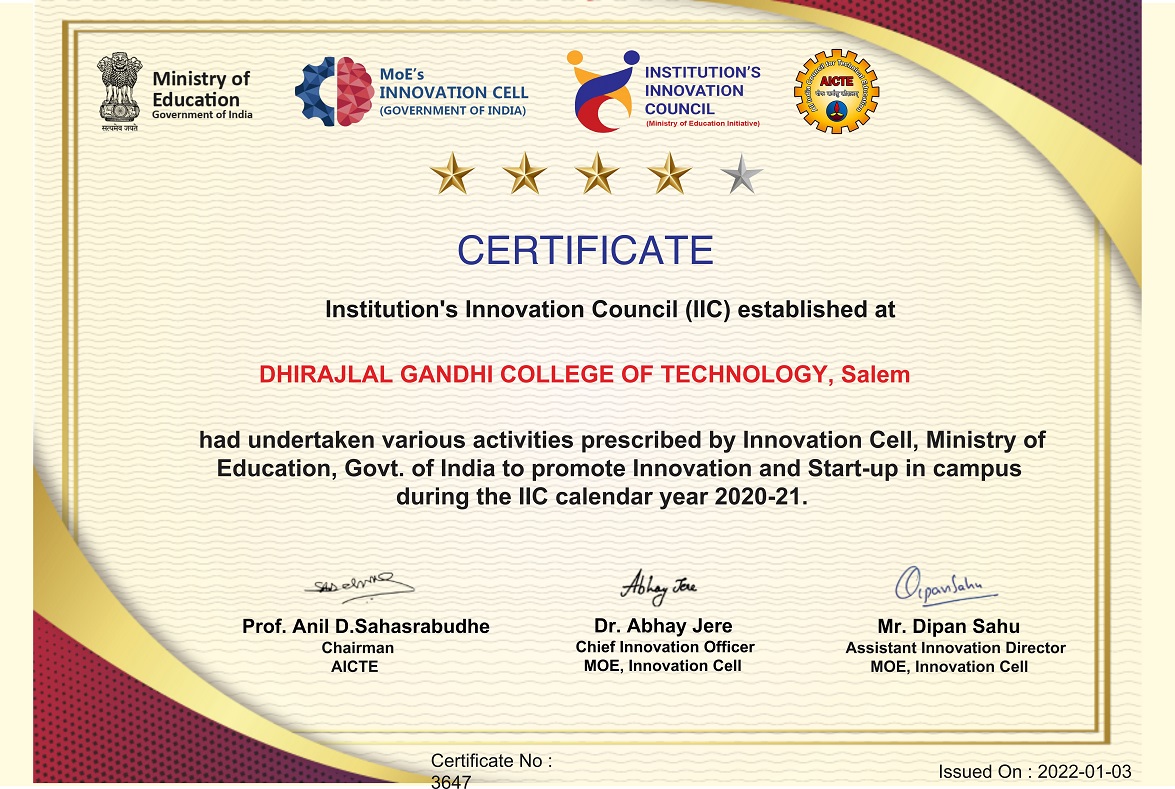 IIC Recognition - 2020-21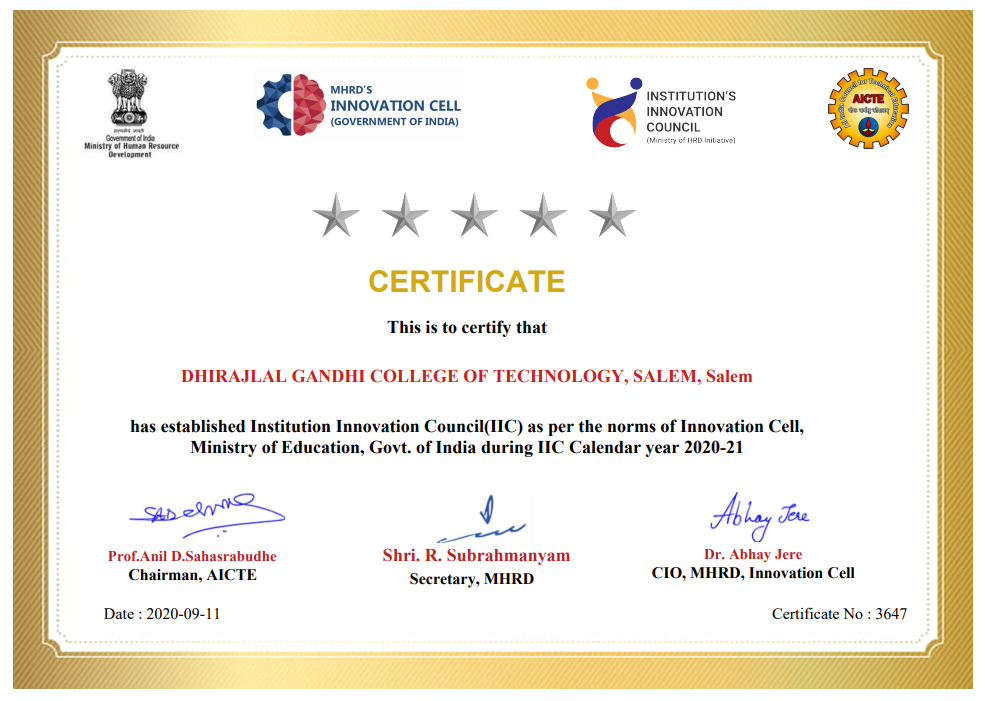 IIC Recognition - 2019-20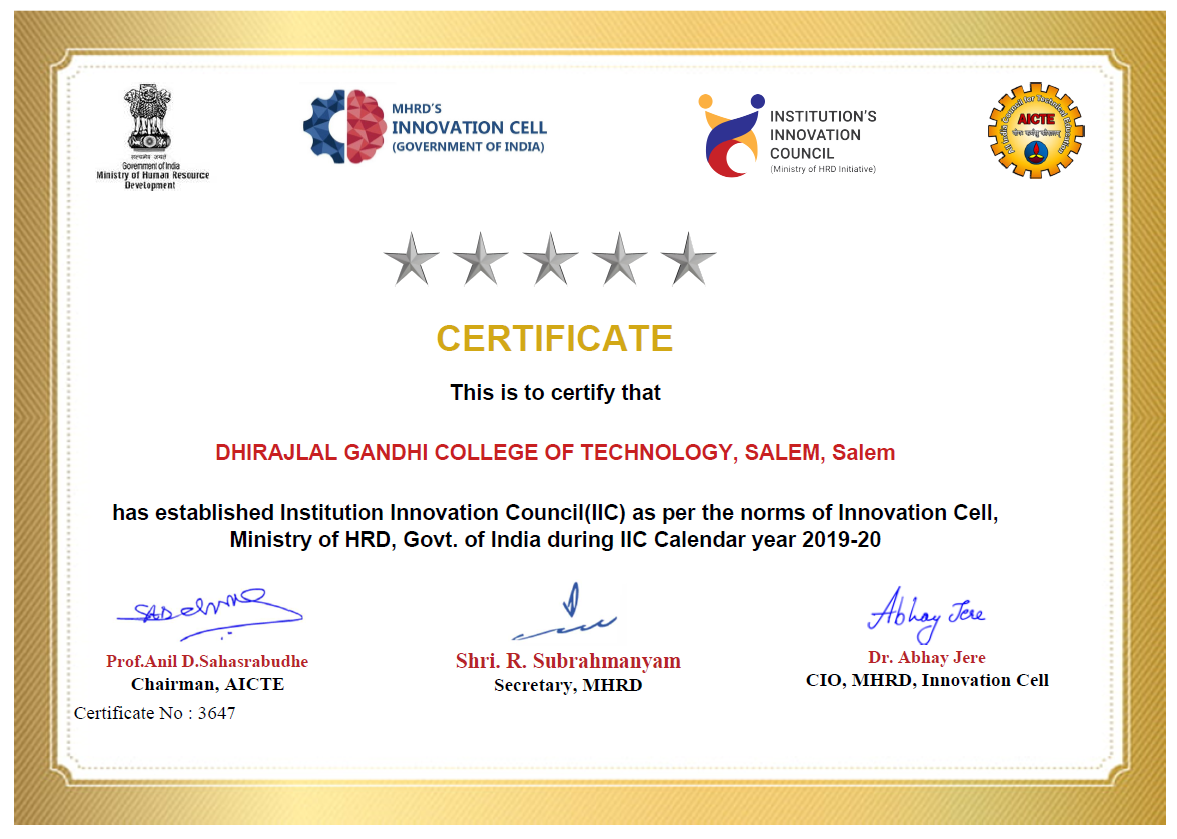 IIC Recognition - 2018-19