Department of Civil Engineering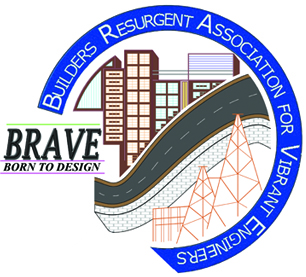 Centre for

Affordable
Housing
CENTRE FOR

SUSTAINABLE
DEVELOPMENT
CENTRE FOR
REMOTE SENSING &
GIS
The Department of civil Engineering is equipped with the best of resources to ensure a high quality education to the students.We strive to deliver the latest developments in Civil Engineering field by conducting training programmes which include value added programmes, workshops and practical sessions accomplishing industry persons also from various sectors.
Faculties with diverse specialization enable the students to undertake multidisciplinary projects which can be related to curriculum of their interest. Students also motivated to participated in various cells including Entrepreneurship, PALS, and other clubs prevail in the campus. To highlight with, the department strives to produce highly competent Civil Engineers, who tackle the problems prevail in the industry by means of technological advancements.
---
B.E - Civil Engineering
M.E - Structural Engineering
Vision
To cultivate creative, globally competent, employable and disciplined computing professionals with the spirit of benchmarking educational system that promotes academic excellence, scientific pursuits, entrepreneurship and professionalism.
Mission
To develop the creators of tomorrow's technology to meet the social needs of our nation.
To promote and encourage the strength of research in Engineering, Science and Technology.
To channel the gap between Academia, Industry and Society.
Program Educational Objectives(PEOs)
The Graduates of the program would constantly learn and update the knowledge in the emerging fields of technology.
The Graduates will be able to analyze, design, implement, test and administer computer-based solutions to the real world problems aligned with the Industry expectations.
The Graduates inculcate soft skills such as communication, team work, leadership qualities, professional and ethical values and an ability to apply the acquired skills to address the societal issues.
Program Outcomes(POs)
To apply knowledge of mathematics, science, engineering fundamentals and computer science theory to solve the complex problems in Computer Science and Engineering.
To analyse problems, identify and define the solutions using basic principles of mathematics, science, technology and computer engineering.
To design, implement, and evaluate computer based systems, processes, components, or software to meet the realistic constraints for the public health and safety, and the cultural, societal and environmental considerations
To design and conduct experiments, perform analysis & interpretation and provide valid conclusions with the use of research-based knowledge and research methodologies related to Computer Science and Engineering
To propose innovative original ideas and solutions, culminating into modern engineering products for a large section of the society with longevity.
To apply the understanding of legal, health, security, cultural & social issues, and thereby ones responsibility in their application in Professional Engineering practices.
To understand the impact of the professional engineering solutions in societal and environmental issues, and the need for sustainable development.
To demonstrate integrity, ethical behavior and commitment to code of conduct of professional practices and standards to adapt to the technological developments of revolutionary world.
To function effectively as an individual, and as a member or leader in diverse teams, and in multifaceted environments.
To communicate effectively to end users, with effective presentations and write comprehends technical reports and publications representing efficient engineering solutions.
To understand the engineering and management principles and their applications to manage projects to suite the current needs of multidisciplinary industries.
To learn and invent new technologies, and use them effectively towards continuous professional development throughout the human life.
Program Specific Outcomes (PSOs)
Design, develop, test and maintain strategies in software project development to deliver a quality product for business success.
Design, develop, test and maintain software in area of algorithms, system software, web design, multimedia, big data analytics and networking for efficient design for computer based system.