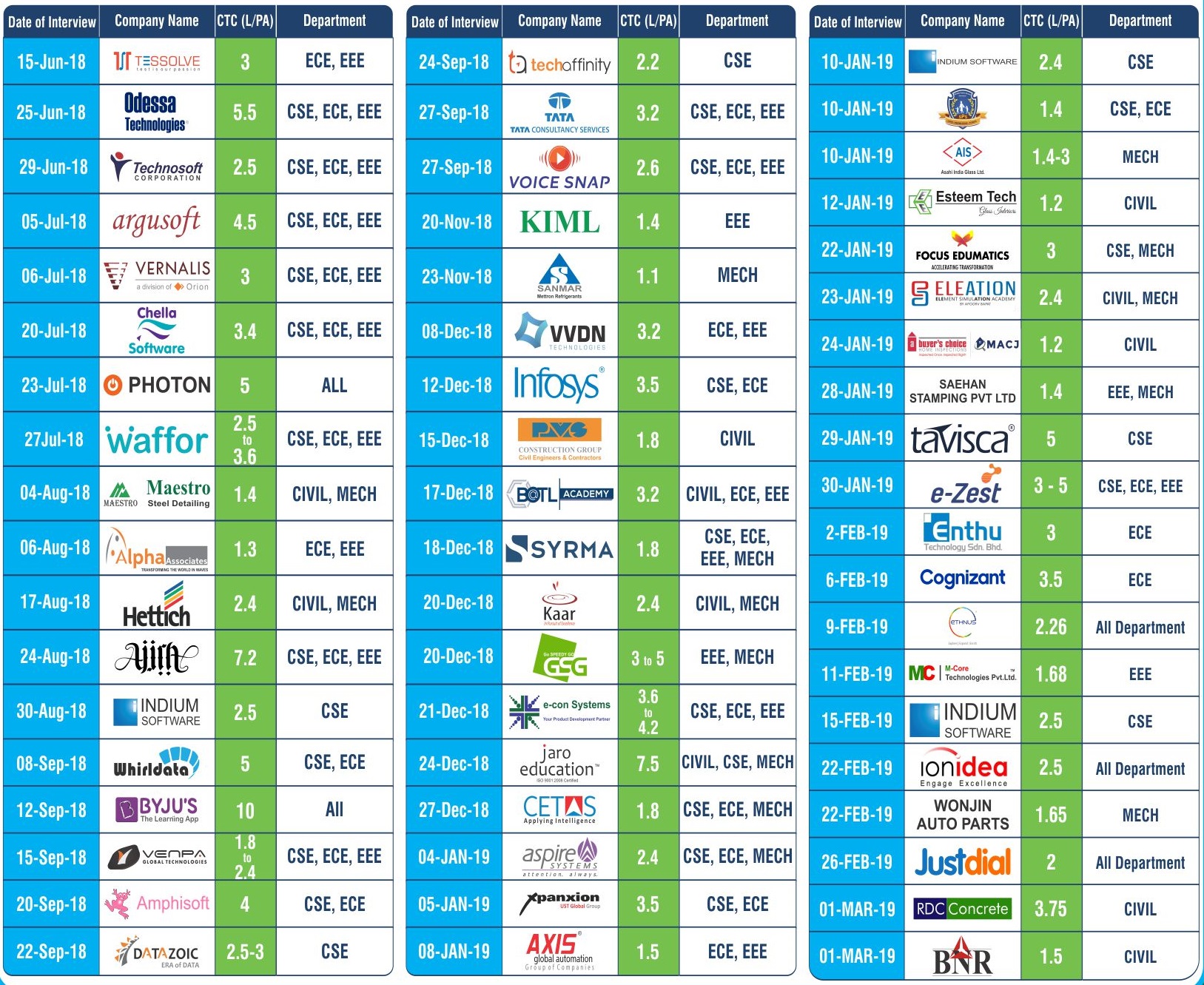 About Placement- 2018 Batch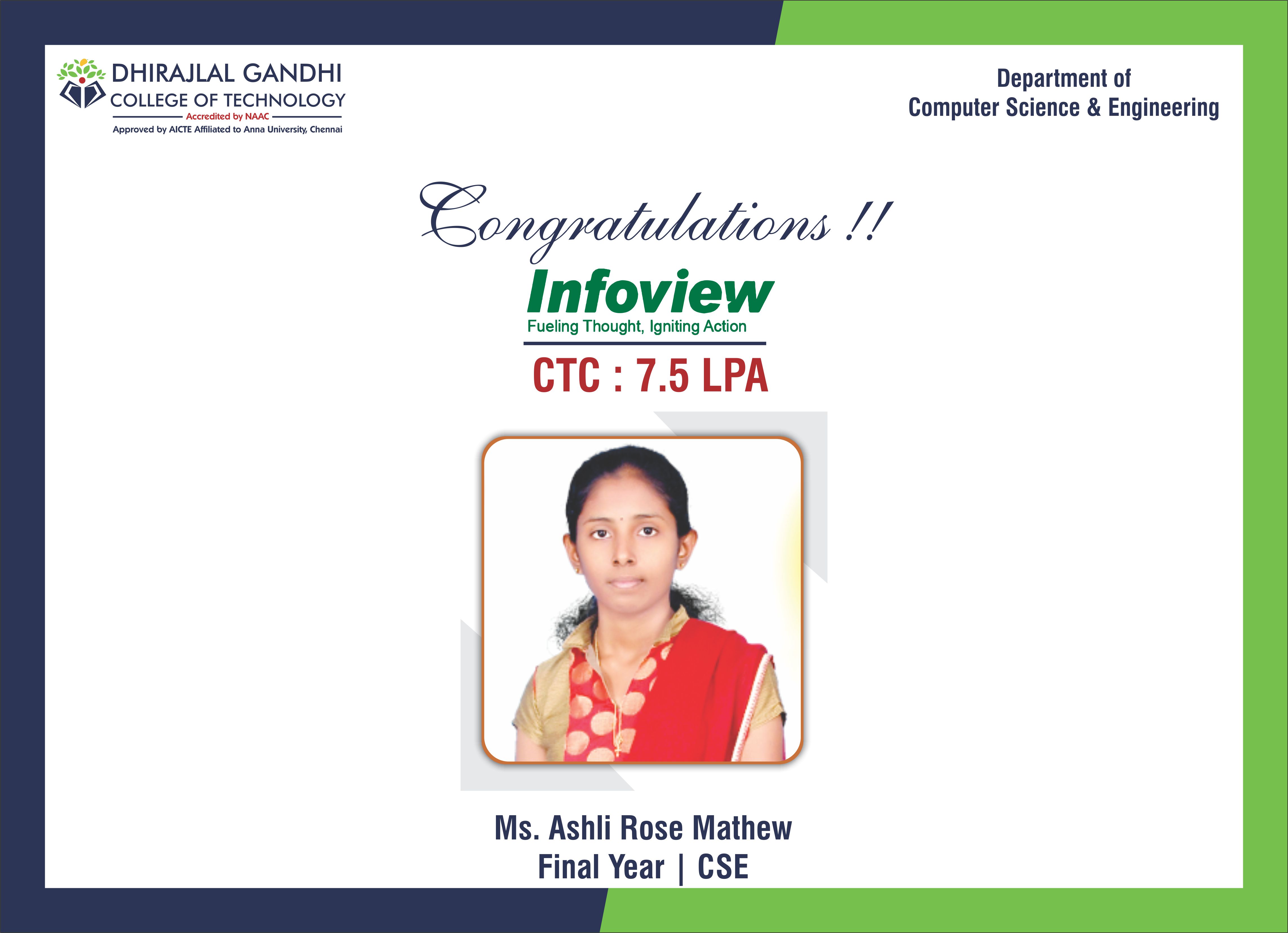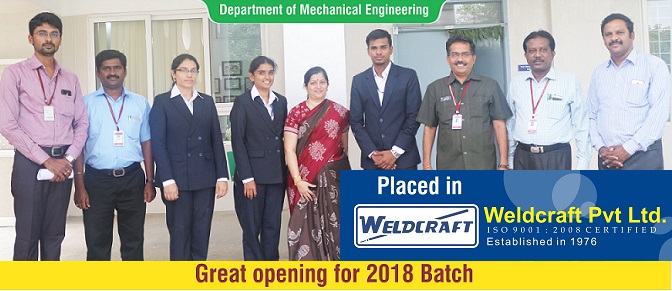 About Placement- 2022 Batch






About Placement- 2020 Batch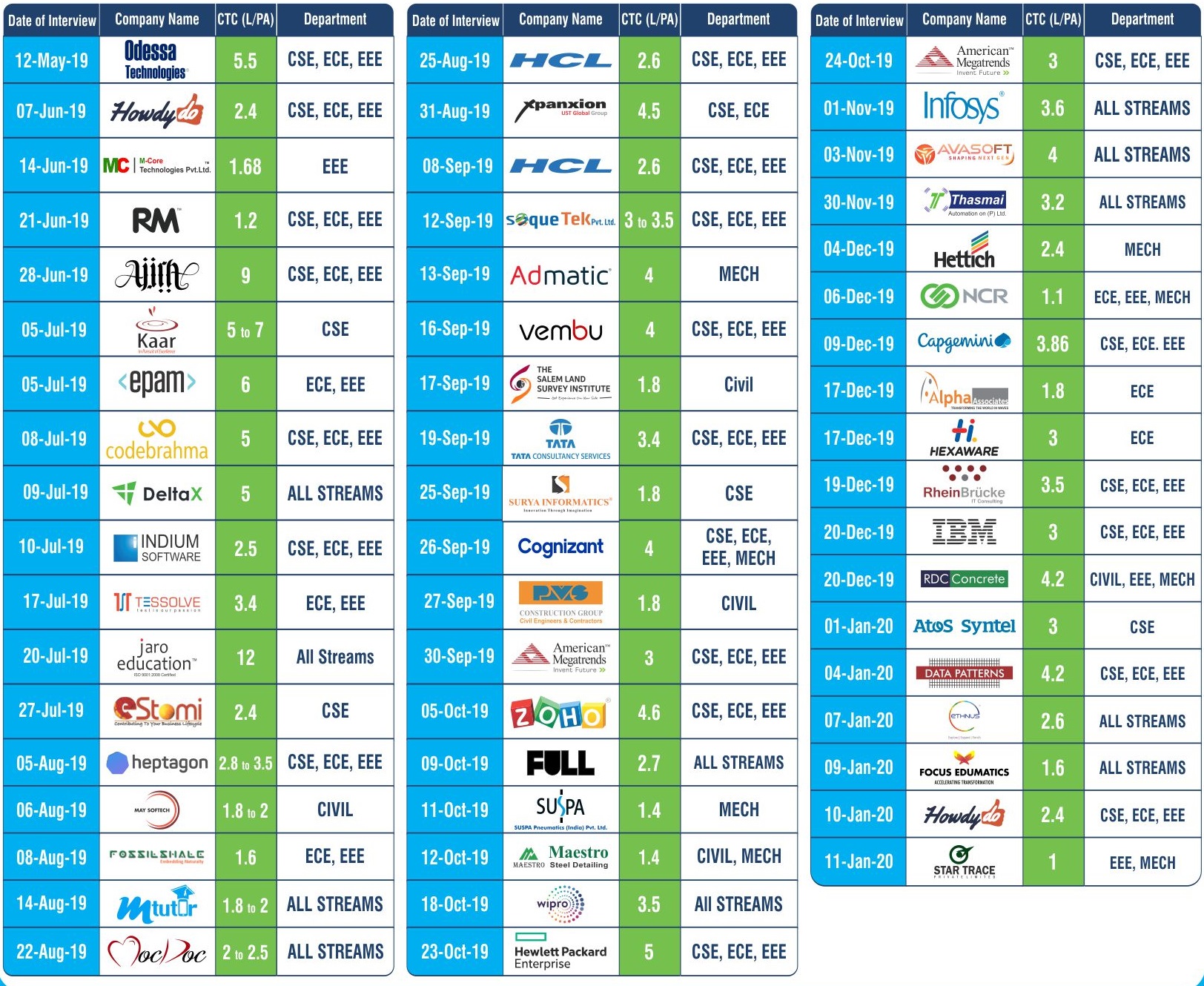 About Placement- 2021 Batch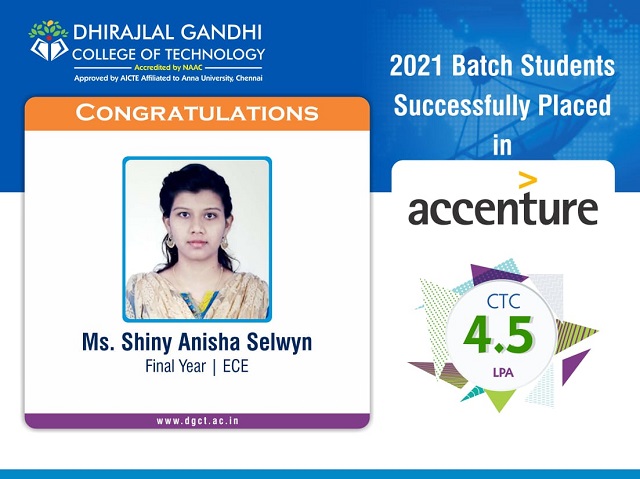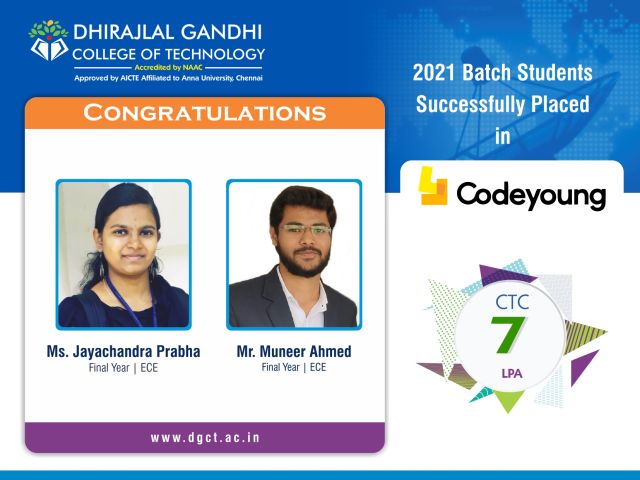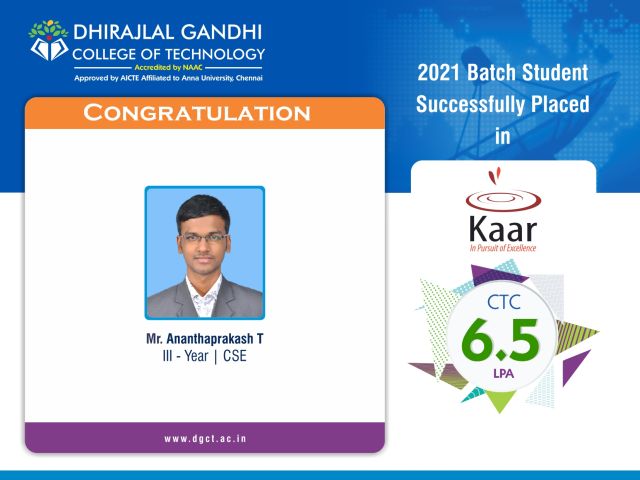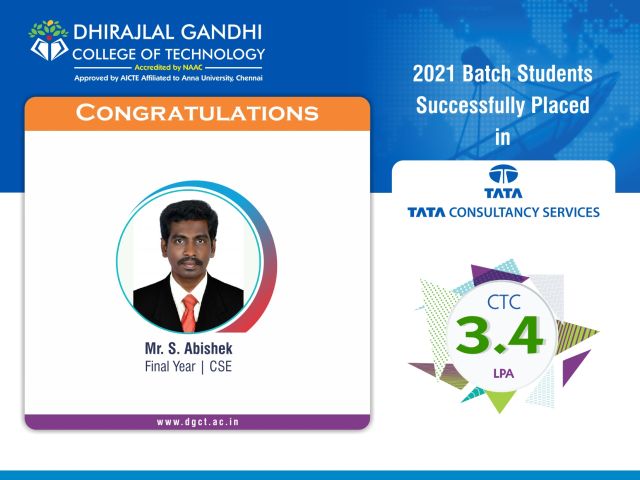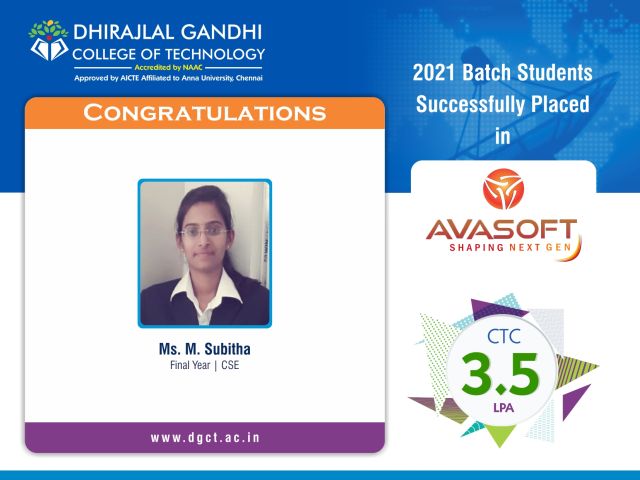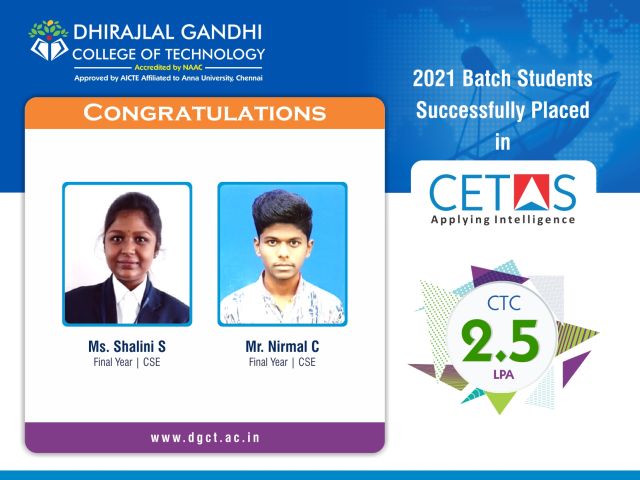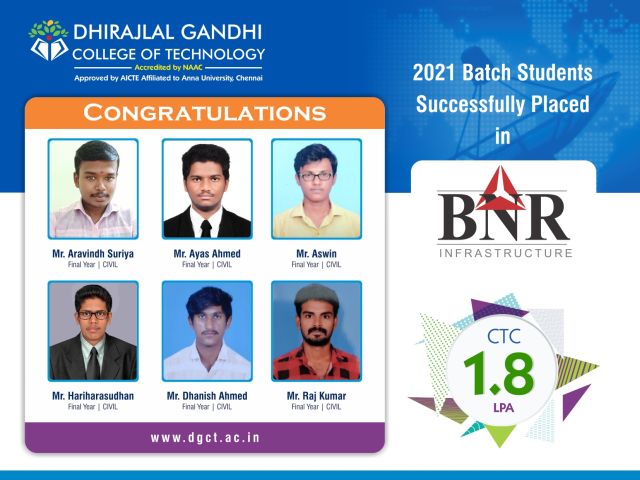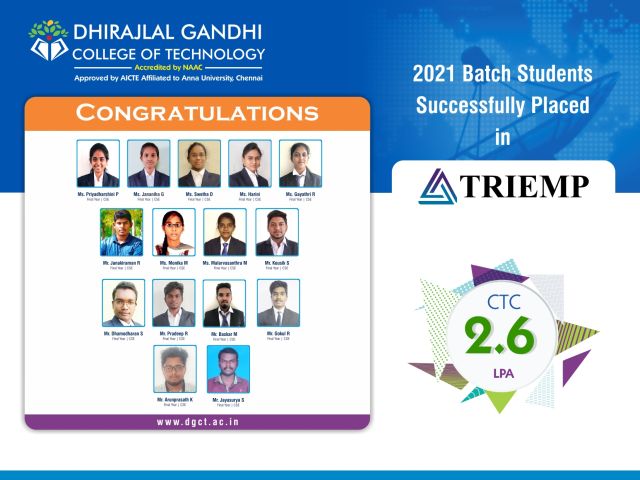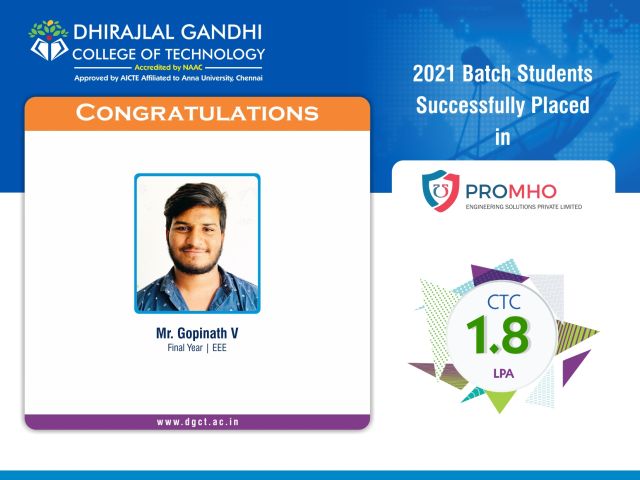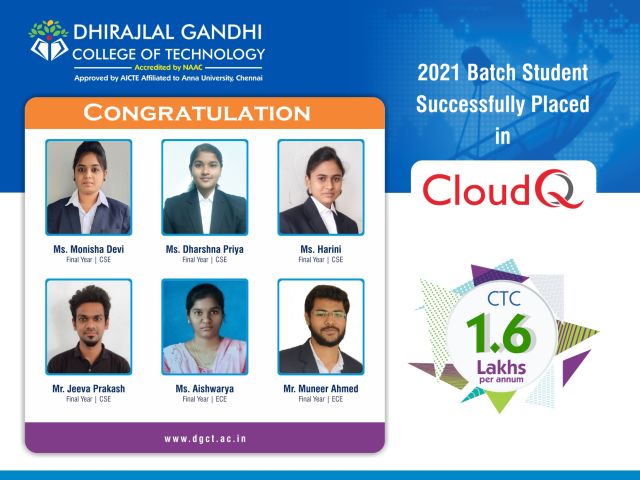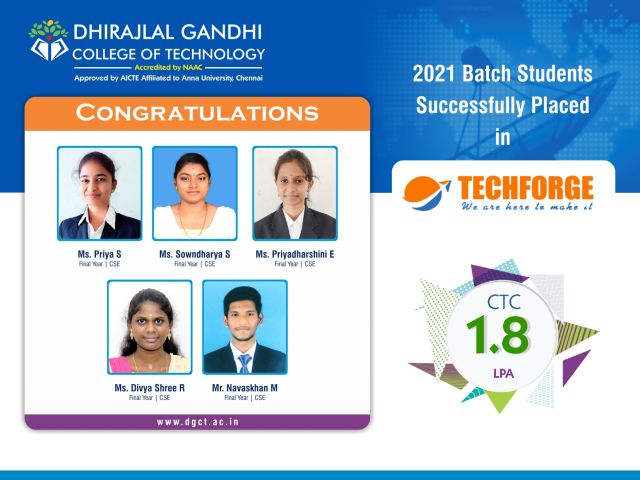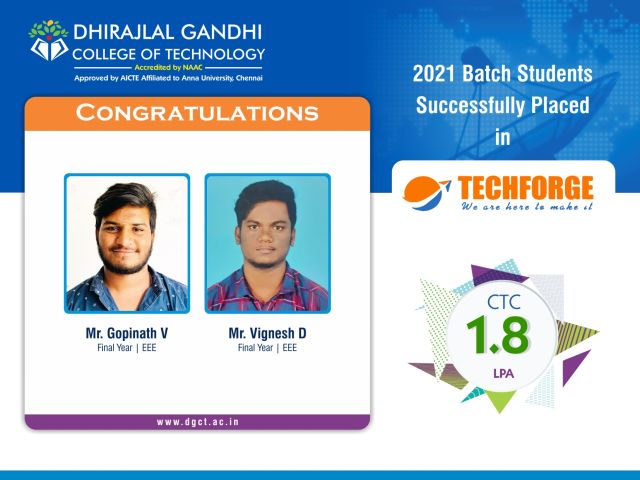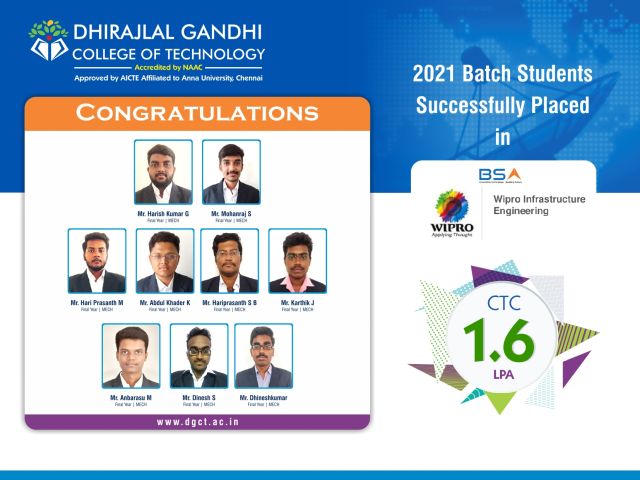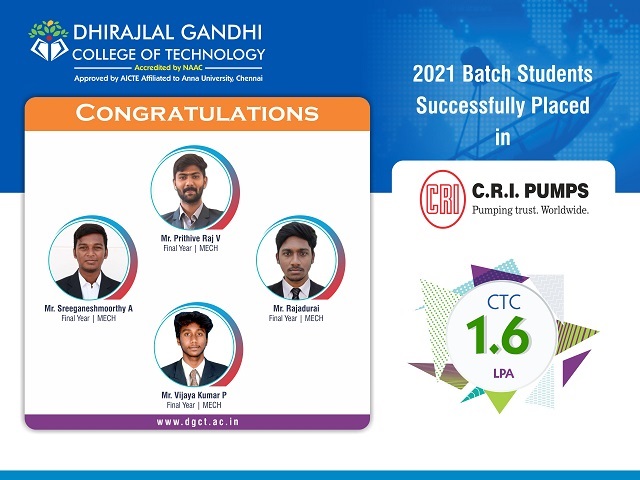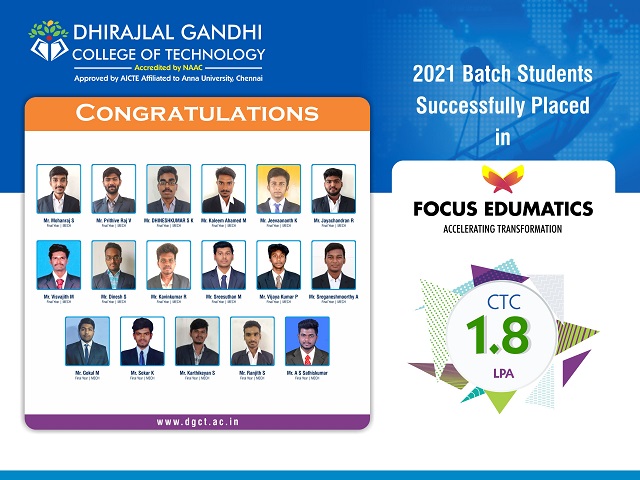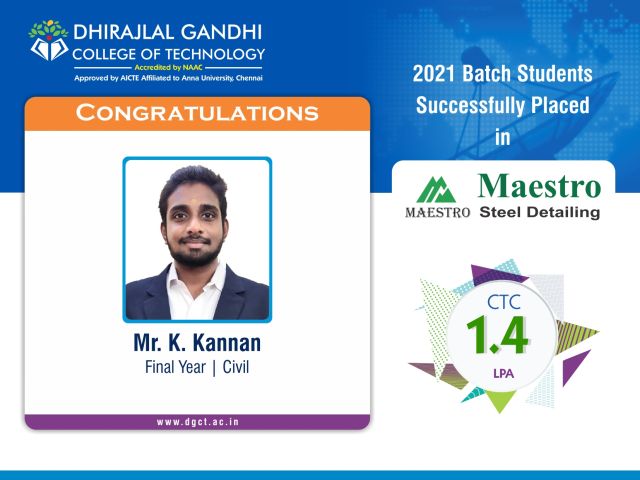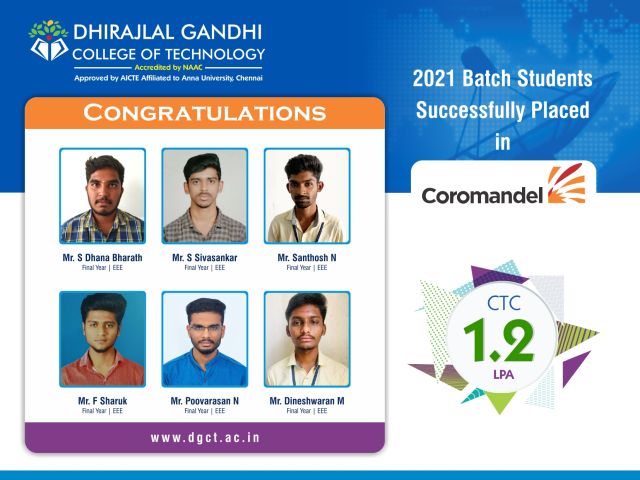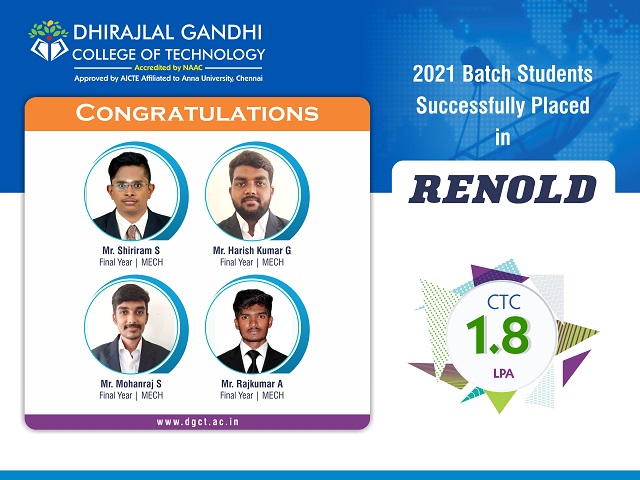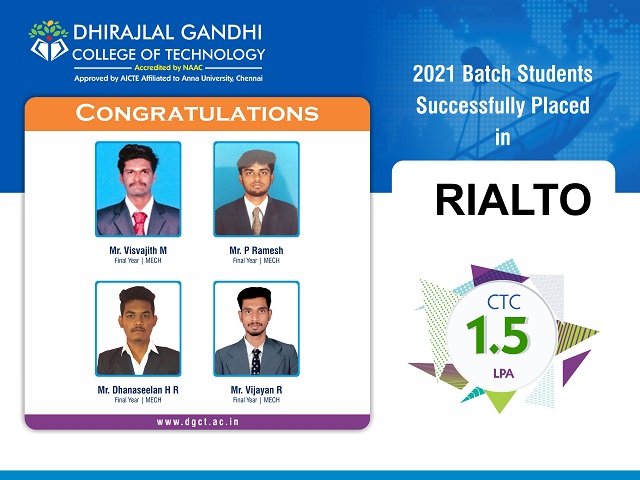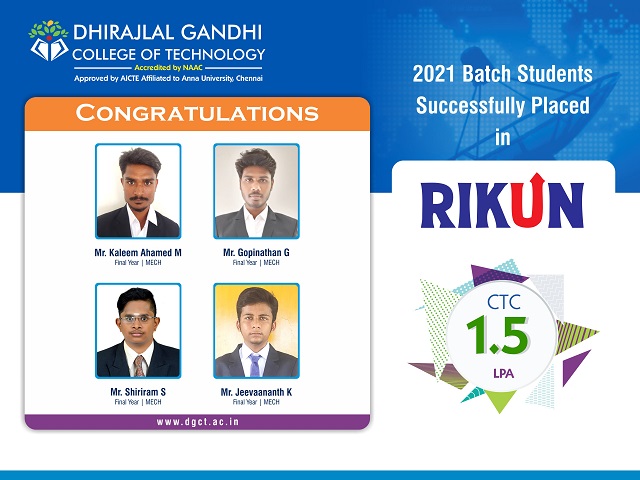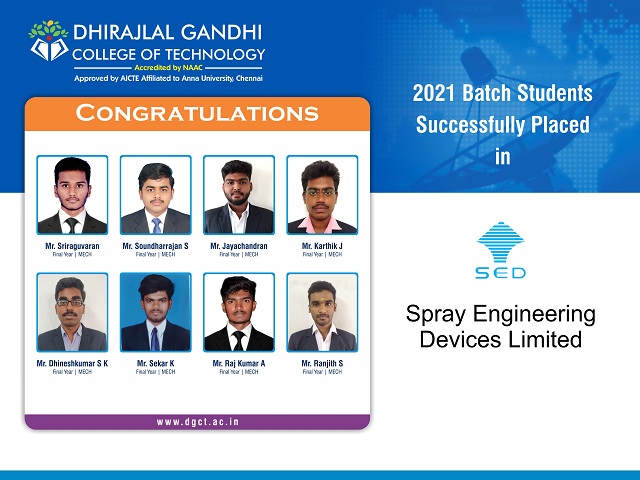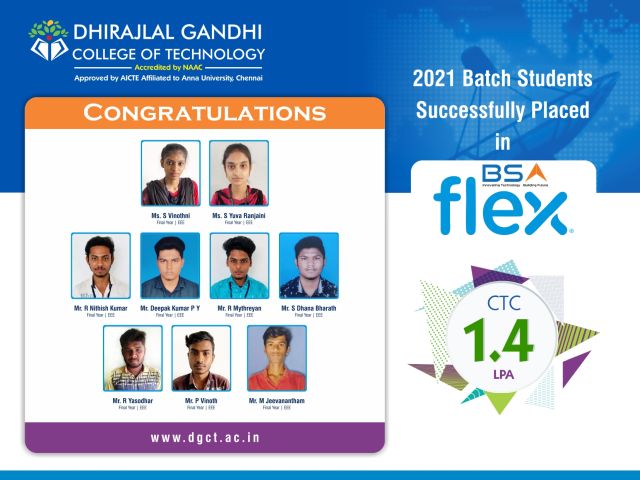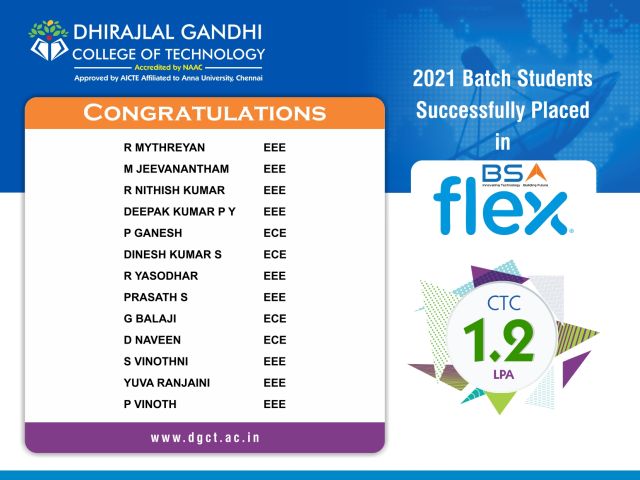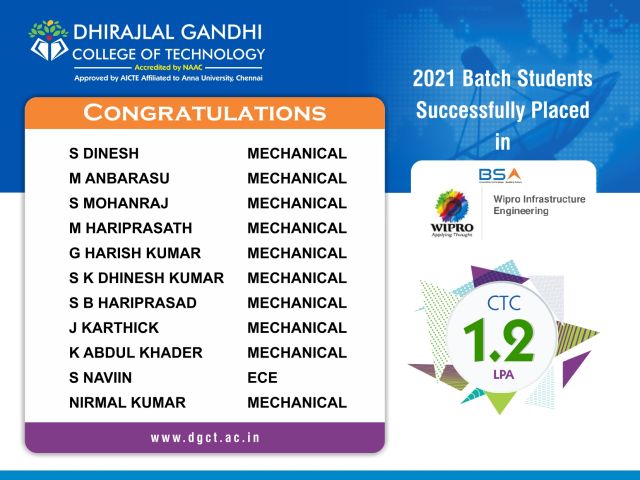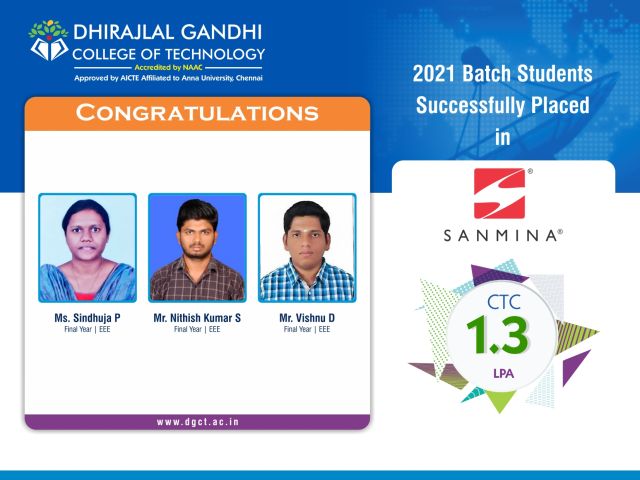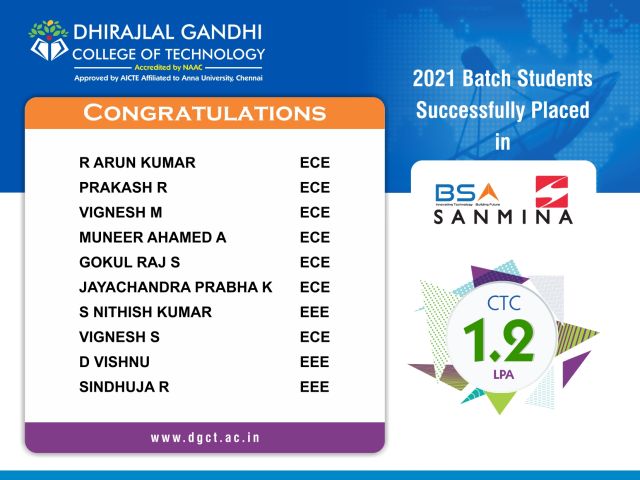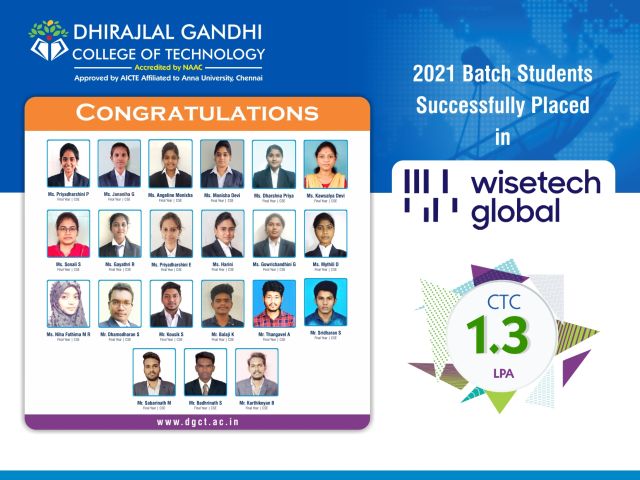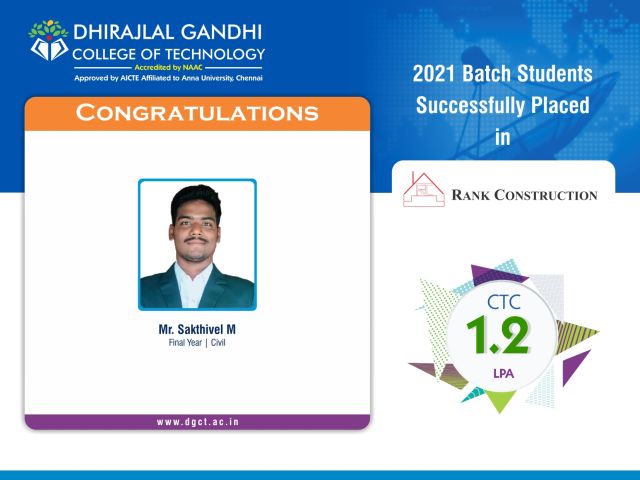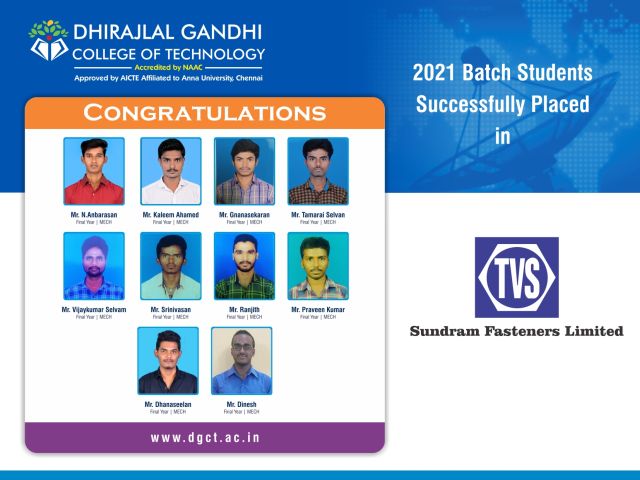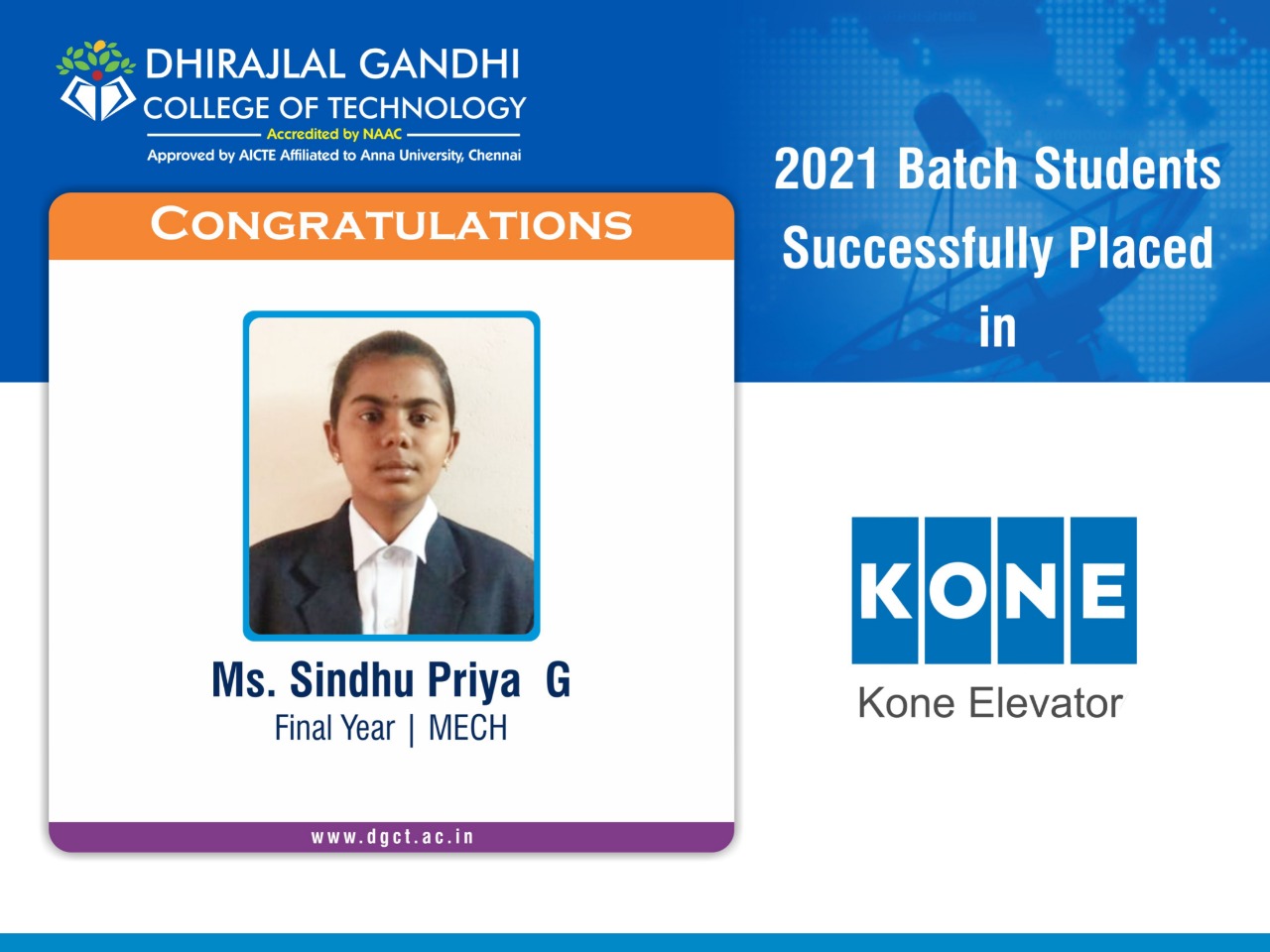 About Placement & training
As market conditions and communication trends continue to change, age of information is moving towards the age of collaboration with emerging technologies. We strongly believe in collaboration of industry institute interface with academia. This concept of collaboration is changing the way we live, communicate, create, learn and innovate. At DGCT we have seen the "Power in We" which is the need for the hour and requires nurturing the individuality. Necessary skills are inculcated and the students are molded to work together in an organized fashion to share ideas and solve problems.
Dhirajlal Gandhi College of Technology is a renowned institution which facilitates and assures excellent job opportunities to the students. The Objective of the placement cell is to facilitate the process of placement and ensure that each eligible student is provided with employment opportunities in reputed organization. In addition, the Placement cell ensures 100% placement assistance to all the eligible students.
We have signed MoU's with External Training companies like CTF, SMART Resources Pvt Ltd, Talent sprint, Ethnus to train students to develop their Aptitude, Technical and soft skills which increase the confidence level of the students.
DGCT is promoted by Mukesh & Associates, an ISO 9001:2008 certified multi disciplinary engineering and architectural consultancy firm in India and abroad. DGCT aims to place eligible students through On-campus, Off-campus and Pool-campus drives conducted by top notch companies.
The main objective of Placement & Training department is not only to focus on employability as engineers, but to imbibe professionalism and better human beings for the society.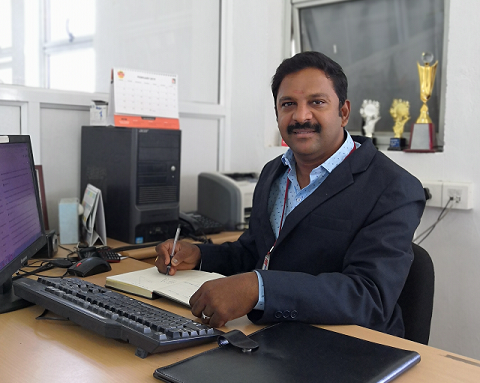 Dr. J.Parthasarathy , M.E.,Ph.D.,
Director - Placement & Training
He has about 14 years of experience in the field of Placement & Training.
He completed his Master degree in Engineering from Sathyabama University.
He Participated and Presented Papers in International/National Conferences.
He Organized Campus Placement more than 17,467 students were placed in 130+ Companies.
He published paper in International / National Journal.
He initiated in signing MoU's with more number of Companies.
He acted as a Resource person for the various Faculty Development programmes, Seminars and Workshops.
Corporate English From BEC (British Education Council)
Microsoft Certifications (.Net Technologies)
Network & System Administrations (CCNA, Redhat Linux & Windows Servers)
Value Added Programs On Emerging Technologies By Department Experts