Industry Supported labs - NI LabVIEW Lab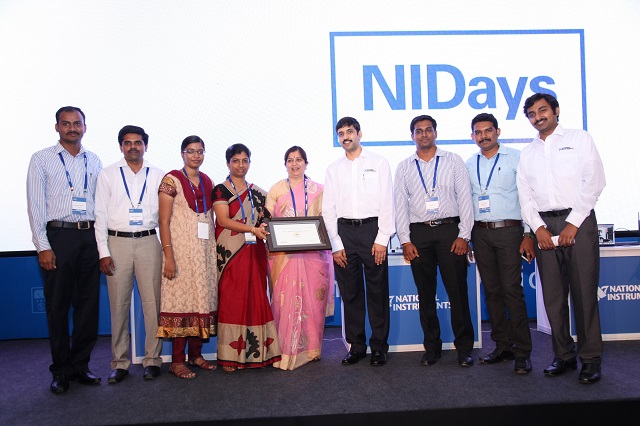 DGCT awarded NI LabVIEW Academy School during NIDays 2015 at Bangalore
The NI LabVIEW (Laboratory Virtual Instrumentation Engineering Workbench) Academy is a tailored version of an internationally recognized curriculum created by National Instruments (NI).
To make better engineers the LabVIEW Academy follows the concept of Experiential Education using Graphical system design approach.With a mission to educate students and to discover and disseminate knowledge through research, Dhirajlal Gandhi college of Technology is leading the way towards producing world class engineers tuned to the demands of a fast changing global needs.
MAJOR EQUIPMENTS
Software:
LabVIEW Full Development system v2014
Hardware :
myRIO
myDAQ
NI USB based DAQ
myQuake
myVTOL
Embedded kit
Mechatronics Kit
eYantra Embedded Systems and ROBOTICS LAB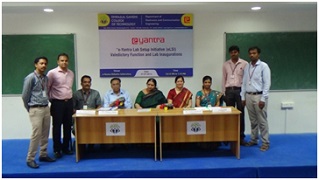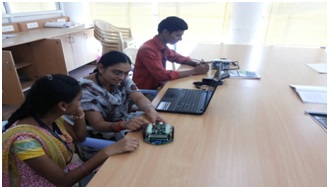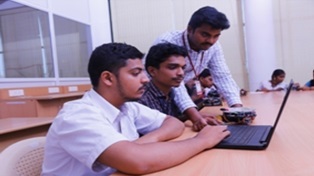 e-Yantra is an initiative by IIT-Bombay that aims to provide next generation of embedded systems with practical outlook that strives in solving real world problems. Robotics lab of ECE department aims at providing strong foundation on robotics with practical exposure. This laboratory paves a platform for learning as well as exploring conceptsthrough research and development.
MAJOR EQUIPMENTS
FireBird V 2560
Spark V Robot
Zigbee Modules 100m range
Metal-gear Servo Motors
Servo Motor Based Gripper kit for the Fire Bird V robot
Sharp GP2Y0A21YK0F infra-red range sensor (10cm to 80cm)
X-box sensor
Android devices (e.g. Samsung Galaxy Core Prime)
TEXAS INSTRUMENTS (TI) INNOVATION LAB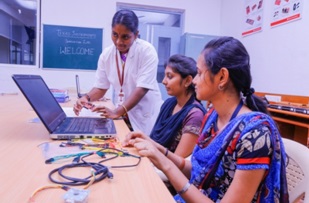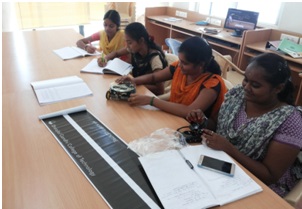 Texas Instruments is the leading concern which focuses on the development of ultralow power microcontroller chips for product design and academic purpose. TI Innovation Lab has been established to provide training to the students and thereby develop innovative, research and industry based projects in the domain of Embedded System design. The innovation lab has been sponsored under the banner of Texas Instruments University Program. The lab further enhances the Industry-Institute partnership.
MAJOR EQUIPMENTS
MSP430 Launch pad
MSP-EXP430F5529 Experimenter Board
ASLKV 2010 analog starter kit
C2000 Piccolo
CC3200-LAUNCHXL
TESSOLVE – SEMICONDUCTOR TEST ENGINEERING LAB