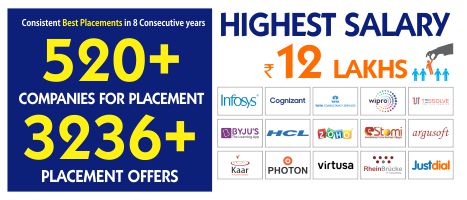 Department of Computer Science & Engineering
ORACLE

Academy
Laboratory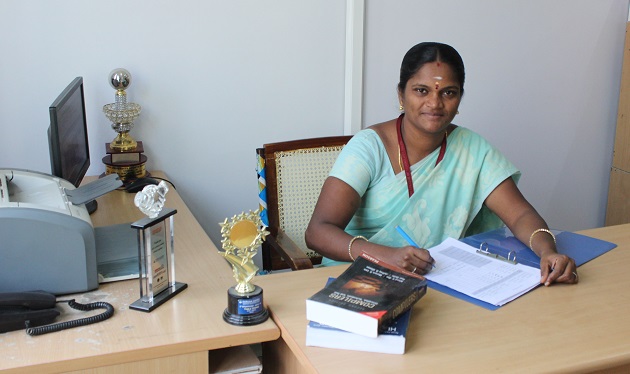 Prof.B.Narmada, M.E.,(Ph.D).,
Head of the Department
Mrs.B.Narmada M.E., (Ph.D)., Associate Professor & Head, Department of Computer Science and Engineering has got 15 years of teaching experience in prestigious Institutes of the country.
Academic Performance:
She has completed her BE in Computer Science and Engineering at Maharaja Engineering College, Coimbatore in 2002, ME in Computer Science and Engineering at Sri Muthukumaran Institute of Technology, Chennai in 2009. She is pursuing Ph.D in Anna University.
She received Meritorious Award towards Academic Excellence in the year 2003 at Kongu Engineering College, Erode.
She has received Certificate of Appreciation from Texas Instruments for mentoring projects.
She secured Anna University 4th Rank in M.E – CSE, 2009.
Research & Publications:
Her research area includes Big Data Analytics, Cloud Computing, Wireless Sensor Networks and Information Security.
She has published her research works in 11 International Journals, 8 International Conferences and 13 National Conferences.
She has guided 31 UG projects and 9 PG Projects.
Membership and Certifications :
theIRED - Institute of Research Engineers and Doctors – Associate Member (UACEE) – Life time Membership.
IAENG - International Association of Engineers – Life time Membership.
CSTA – Computer Science Teacher Association – Life time Membership.
She is an Oracle Certified Java Professional.
She is a recognized Microsoft Technical Associate.
Programmes & Participations:
She has delivered Keynote Address in National Conference at Kongu Engineering College, and expert lecturers in various FDP, National Seminars and Workshops.
She has conducted many Short Term Courses, Faculty Development Programs (FDP's), Seminars, Workshops.
She has also trained Faculty, Teachers and Trainers of DIET, Salem on Enhancing ICT Skills under Teacher Educator Scheme of DIET, Tamilnadu Government.
She has attended many professional programmes throughout her career for skill expertise from reputed agencies which includes NITTR, Anna University, Elsevier, Springer, IEEE, ICTACT.
Roles & Responsibilities:
She has taken many responsibilities like NBA Coordinator, NAAC Coordinator, ISO department level Coordinator, Academic Coordinator, Student Counsellor, Placement Co-ordinator, Placement Trainer for UG and PG, Conference Coordinator , Steering committee member in various College and Department Level events, ERP Incharge etc.,.