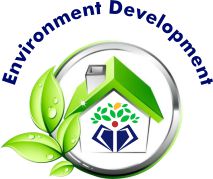 Our Vision is to create sensitivity towards environment & to awaken the philanthropic side of mankind.
Our Mission is to connect people by building and bonding relationship with the trees & to facilitate contribution from everyone who would like to enrich nature in a significant way.
Many of the development activities in and around us are coming at the cost of depleting natural resources. Due to such activities, the self-repairing, self-recovering systems like green scape, water scape and mind scape is under great stress.
Seeing this, our idea is to reflect on the state of our towns and cities and make it a better place of living. We are also intended to remind the world of its collective responsibility for the future of the human habitat.
Objectives of Environmental Development Cell
To save the global environment by all & to promote environmental awareness among the students.
To organize, encourage & motivate everyone in the public to help save the mother Earth planet by encouraging the plantation.
To create awareness of conservation of environment and to manage solid wastes.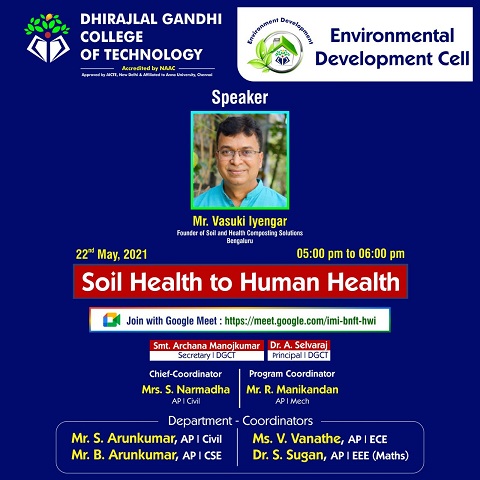 Mr.Vasuki Iyengar, founder of Soil and health compositing solutions. He clearly explained the compositing of wastes. He gave chances to our students to publish his you tube videos in Tamil version.
Event Report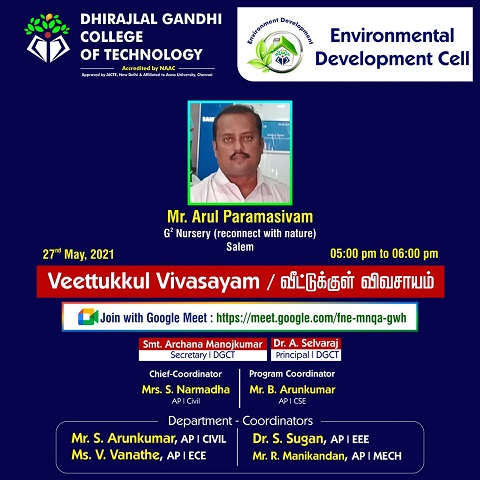 Mr.Arul Paramasivam gave a speech on the title Veettukkul vivasayam. He is owning nursery and selling organic seeds (only vegetables and herbal plants).He delivered the speech about importance of plants and how to recover from various problems. His contact number is 9842639263 Nursery address G2 nursery, Thamarai nagar , kannakuruchi Salem.
Event Report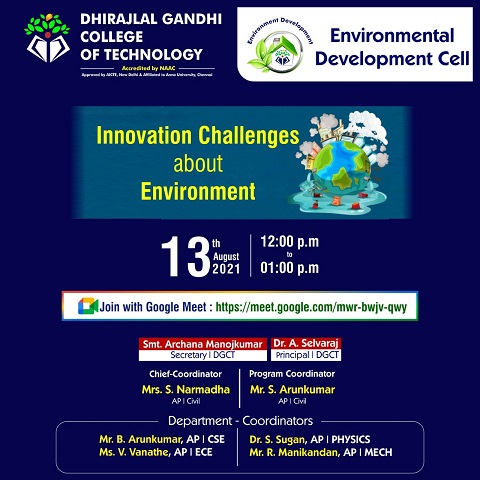 In this program one student from each department presented their innovations and concepts regarding Environmental Development. We created the google form to finalize the best concept. Totally we received 93 responses.
Event Report