To develop a stronger relationship between the Industry and Institution and establish the technology resource center to benefit the industry and Institution in mutual mode which will enable the students to expose in application of technology in real-time.
To establish a stronger relationship between the industry and Institution on the basis of technology transformation.
To provide the technology based industrial solutions and consultancy services for the industries.
To explore the student community over the application of technologies in real time industrial practice.
To act as nodal center for the training and development for the advanced technological area for the industrial experts.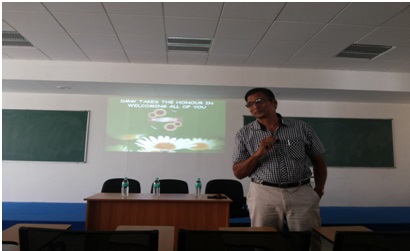 Orientation Program,Special Guest Mr.K.Parivallal, CEO,DMW CNC Centre.
---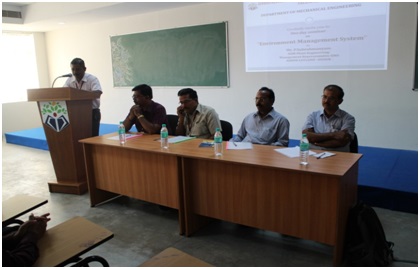 Environment Management System,One day Seminar on "Environment Management System" by Mr.P.Subrahmanyam, Assistant General Manager – Plant Engineering, Ashok Leyland, Hosur.
---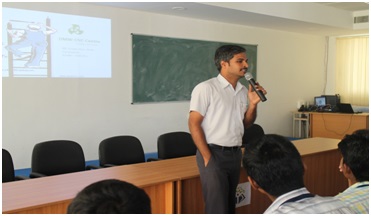 Seminar on "CNC programming" by Mr.M.Sridhar, DMW CNC Centre, Erode on 16.09.2015.
---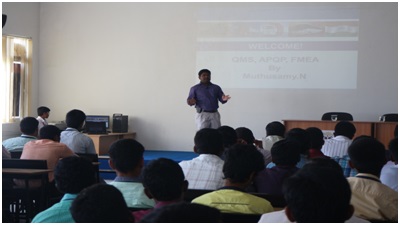 Seminar on "Quality Management System (QMS)" by Mr.N.Muthusamy, Manager CQ-TQM, Ashok Leyland Unit-1, Hosur on 30.01.2016.
---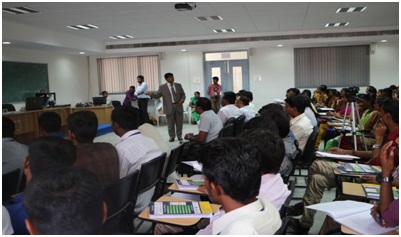 WORKSHOP ON 3D PRINTING – THE FUTURE OF MANUFACTURING was organized by the Mechanical Engineering Department, DGCT, Salem on April'2 2016. Mr. Prabahar Annamalai, CEO of VectraFORM, Coimbatore was the Resource Person.
---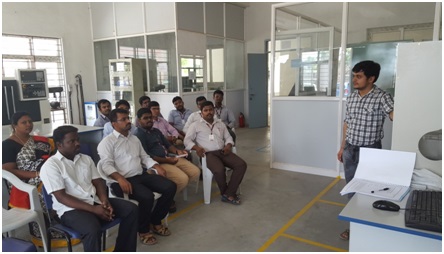 Co-Ordinate Measuring Machine (CMM) Training. On 13/05/2016, Mr. Akshay, Application Engineer SVP Laser Technologies Pvt Ltd
---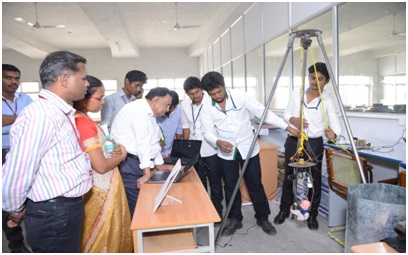 Engineers Day 2016 On 10/09/2016, Jury in Project Competition Mr.R.T.Aravazhi, Superintendent Engineer, Mechanical Division, Thermal Power Station – II, Mettur
---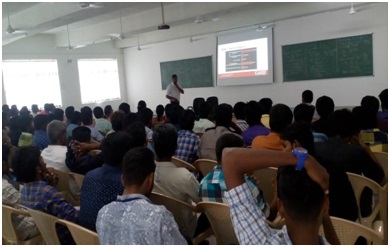 One Day Seminar on "CURRENT TRENDS IN MECHANICAL DESIGN SPACE" was organized by Mechanical Engineering Department for Second year year students on 27.02.2017 at DGCT. The Resourse person Mr.G S Kanagavel Centre Head and Mr.S.Senthilkumar Co-Head CAD Centre, Salem
---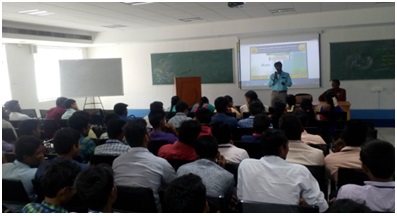 One Day Seminar on "Un Conventional Machining Process & its Industrial Applications" was organized by Mechanical Engineering Department for Third year students. The Resourse person Mr.N.Prakash, General Manager, Delta CNC Solutions private limited, Hosur.
---

Seven Days Faculty Development Training Program on "Finite Element Analysis" during 4th to 10th December, 2015 On the Second Day of the FDTP, 05.12.2015, the forenoon and afternoon sessions were handled by the resource persons Mr.M.Piramananthan, Deputy Manager-R&D, ESAB Industries, Chennai & Mr.C.Balakumar, Senior Scientist, DRDO, Bengaluru
---