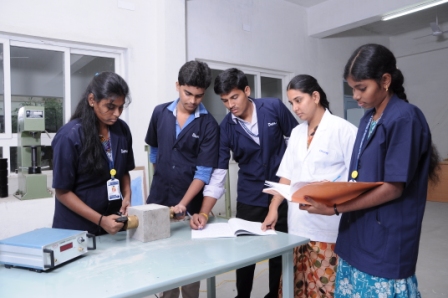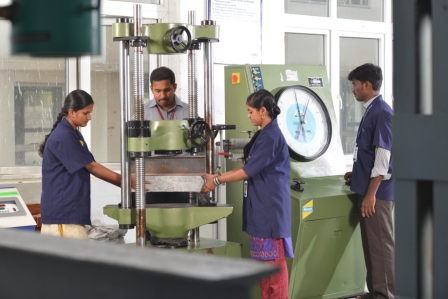 It is special lab for demonstrating the basic principles in the area of strength and mechanics of materials and structural analysis to the undergraduate students through a series of experiments is the objective of the strength of materials lab. Measuring the properties of the materials such as impact strength, tensile strength, compressive strength, hardness, beam deflection are conducted in the lab.
Major Equipments Strength of Materials Lab:-
Universal testing machine
Torsion testing machine
Impact testing machine
Brinell hardness testing machine
Rockwell hardness testing machine.